Description
An Opportunity To Think Bigger
The Scandinavian designed and crafted Merivale Barrel Sauna delivers in relaxation, refreshment, rejuvenation and also size. A truly unique expression of style and character that will enhance any New Zealand outdoor living space.
The Merivale Barrel Sauna whispers quirky Northern European architecture with natural timber grain and shapely curves.  Spacious enough inside to house all your close friends, growing family or local netball team. Requiring no expensive foundations or construction headaches, this barrel will turn your garden into an sanctuary of peace.

As with our other Saunas, the Merivale is constructed from durable 45mm thick Thermowood.  Measuring  a generous 3 meters long, by 2.05 meters wide, 2.05 meters high. In comparison to the St Albans, this sauna has two front windows and a canopy to offer protection from driving rain. Still seating up to 8 people across two benches, the extra 30cm offers a little more personal space. The increased interior space requires a more powerful Huum 9KW heater, which is included in the price. The package also includes under bench mood enhancing LED lights, ventilated benching, thermometer, timer, water bucket/ladle and outdoor cushions.
Under the curvy shaped canopy, the porch offers two seats with built in drinks holders. The sauna has a lockable wooden door with stylish glass panel and no large steps to cause obstructions. Other great features include a level ventilated floor through out and stylish trim. Essential ventilation to ensure safe usage is provided through under bench vents and adjustable wall vent. To protect your investment from the harsh elements, bitumen roof tiles add a rustic charm.
For a more rustic experience, try a wood burner heater instead of the electric heater with another upgrade option. Enhance the appeal by adding a full or half window to take advantage of a mountain or lake view.

Our Saunas are made in Northern Europe, hand crafted from 45mm thick Thermowood. Other similar barrels available elsewhere, are actually made in China using 38mm thickness timber. Canterbury Saunas visited Estonia, Finland and Sweden to seek out the best products and longest lifespan – we know Sauna!
The Merivale sauna comes with peace of mind. We offer a 5 year guarantee on the electric heater unit and 5 years on the barrel. Ensure an electrician wires in the heater, failure to do so will invalidate the guarantee. See our full terms and conditions.

Please allow a 10 week window for a special order. Contact us for more details. 
The price quoted does not include wiring or assembly. The purchaser must ensure the ground has been pre-leveled or decking has been reinforced to withstand up to 1450kg. We work with an excellent Christchurch based electrician, who is happy to answer any questions beforehand.
Delivery to level Christchurch kerbside included. South Island $600, Lower North Island $1200, Upper North Island $1900.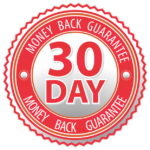 Covered by our 30 day money back guarantee, simply return the item for a full refund.
All Pricing is in New Zealand Dollars and includes GST
Contact us to find out more or arrange a viewing.