Description
A Room with a view!
If you are lucky enough to be located up a hill or by a lake, why not take advantage and have a half window added to your sauna! (Wood burner not included, photo for illustration).
Made from toughened safety glass, this pane allows the user to relax in the sauna and survey all that surrounds them. Impress your friends with this unique feature exclusive to our range.
The window is added during the manufacturing stage and adds no extra time to putting the sauna together.
It is advisable to upgrade to a 9KW heater or a wood burning heater if purchasing a half window, due to heat loss.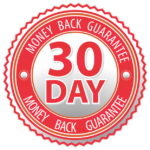 Covered by our 30 day, money back guarantee, return the item for a full refund.
All Pricing is in New Zealand Dollars and includes GST
Contact us to find out more or arrange a viewing.