Description
Extra special aroma, with this selection of 5 sauna oils.
Essential oils added to the water and splashed onto the hot rocks, have a pleasant soothing sensation. Add 4 drops of an oil per liter of water, then splash onto the sauna rocks for an uplifting experience. ***Oils are diluted with water and must not be applied directly to rocks***
Available in
Eucalyptus – Eucalyptus essential oil helps in clearing the sinuses and relieves congestion.
Pine – Bring the forest in the sauna by splashing the rocks with a solution of essential oil infused water.
Birch – The traditional scent of choice often used in saunas of Finland. Its freshly sharp and minty smell brings to mind a vintage liniment smell.
Citrus – If you sauna early in the morning, a citrus essential oil is an ideal way to wake up your entire system.
Peppermint –  A scent that can go a long way in improving alertness as well as helping with aches and pains.
Best avoided in pregnancy and take professional medical advice if using with children.
Sold as a five pack, in separate 10ml dropper bottles.
$8.50 Urban flat rate shipping or $12.80 Rural flat rate shipping is added at check out.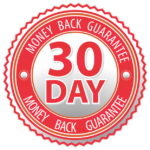 Covered by our 30 day, money back guarantee, return the item for a full refund.
All Pricing is in New Zealand Dollars and includes GST
Contact us to find out more or arrange a viewing.