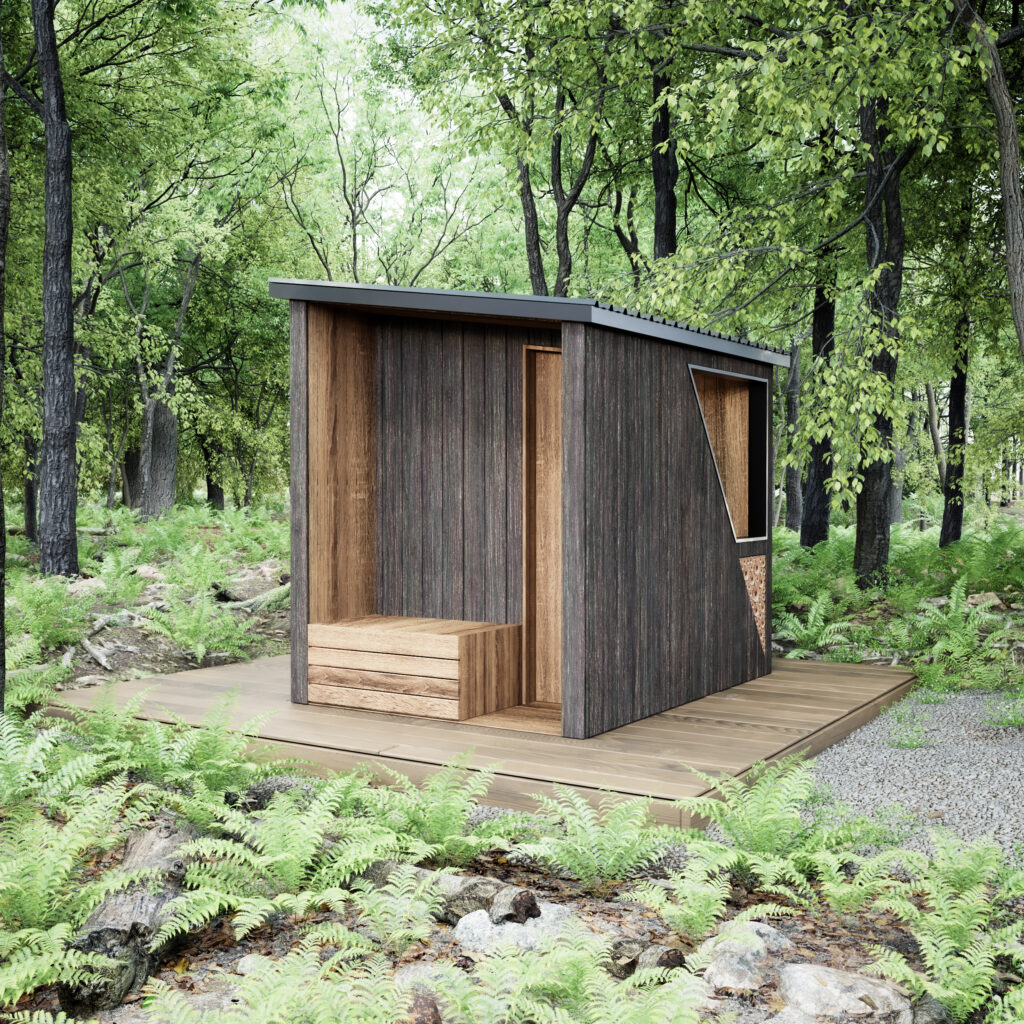 We're confident that our new range of NZ made Sauna Cabins will complement your garden and create a sanctuary of relaxation. The soothing heat and steam will banish the aches and pains of sports, work or gardening. Studies show that use of Finnish sauna can improve blood pressure, head ache and breathing issues. Sauna leaves the skin feeling brand new and deep cleaned with no harsh chemicals used in the process.
Our Saunas Cabins are hand crafted with durable New Zealand Thermowood, built to withstand heat, steam and New Zealand conditions. Heat loss is 25% less compared to Cedar or regular Pine, making it the perfect timber for Sauna.
Our cabins are built to a healthy homes standard, avoiding plastics and chemicals that give off volatile organic compounds. From using sustainable NZ grown wool blend insulation, health based oils/paints or a magnesium oxide rigid air barrier that allows the sauna to breath and expel any lingering moisture, protecting the user from negative environments. Using NZ steel framing the structure is blessed with strength and avoids using framing timbers containing arsenic. Canterbury Saunas have opted to use the best materials possible to craft our saunas, we make no apologies for what is a premium product made with no compromises.
We exclusively offer award winning Huum electric heaters, a 21st Century Sauna experience.
Canterbury Saunas have built up a strong understanding of Sauna and the culture, by travelling extensively around northern Europe, learning the secrets of the Sauna and seeking out the best products for New Zealanders to enjoy. We regularly use our sauna and understand it's history and functionality.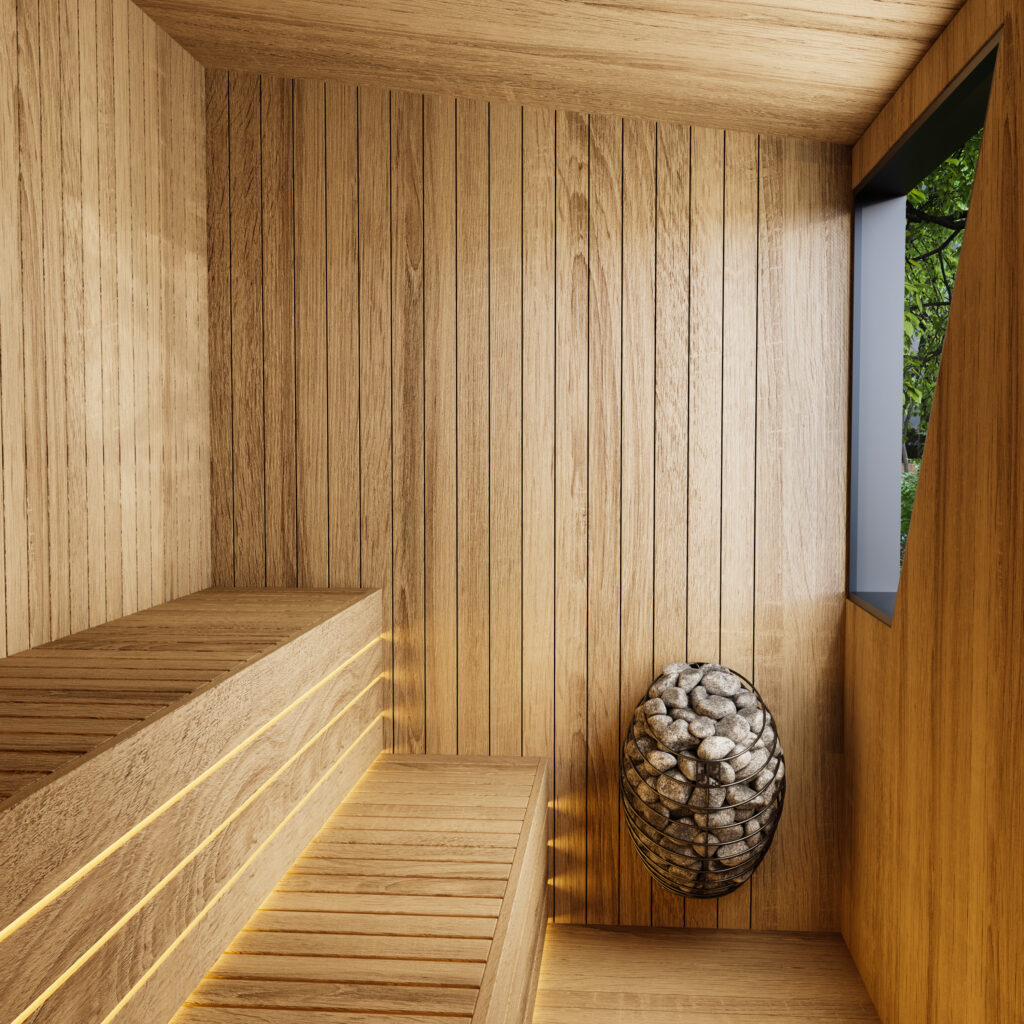 Why Choose Our Sauna Cabins?
Durable NZ Thermowood, an investment future generations can enjoy
Built to a healthy homes standard from the ground up
Comes assembled
Made with tough using NZ steel framing
178mm wall thickness
227mm floor cassette thickness
NZ Wool blend insulation
Health based glues, sealants, oils and paint
Double glazed window
Safety glass door
Huum Drop heaters with digital controls
Pre-wired and certified by a NZ electrician
With custom options, the experience can truly be tailored to you
Real world health benefits and relaxation
We pride ourselves on manufacturing stylish sauna cabins for the discerning home and garden. Our new range of NZ made sauna cabins come in two internal sizes, engineered and built to withstand New Zealand conditions. Our saunas also come with several optional custom upgrades such as wifi controlled or woodburning heaters, lighting colours or larger glass panels to take in a panoramic view. Canterbury Saunas are located in Christchurch, New Zealand and have a demonstration model ready for viewings by appointment only (coming soon).
Tent Sauna Hire
Why not rent out one of our fun mobile tent sauna for a few days, try it at the bach, out in the back country or by a cooling lake? Enjoying the benefits of saunas couldn't be easier! Simply choose your dates, book online and we'll email you collection instructions.
How To Order
All our sauna accessories and products are located in an easy to navigate shop page and ordering is as simple as 1,2,3.
Choose your product from our shop
Order your product and we'll be in touch to arrange payment/deposit and delivery schedule. We use trusted Kiwi payment gateway Poli to process payments (www.polipay.co.nz/for-consumers )
We'll deliver your item and you'll be enjoying the benefits of Sauna!
For help and advice email [email protected]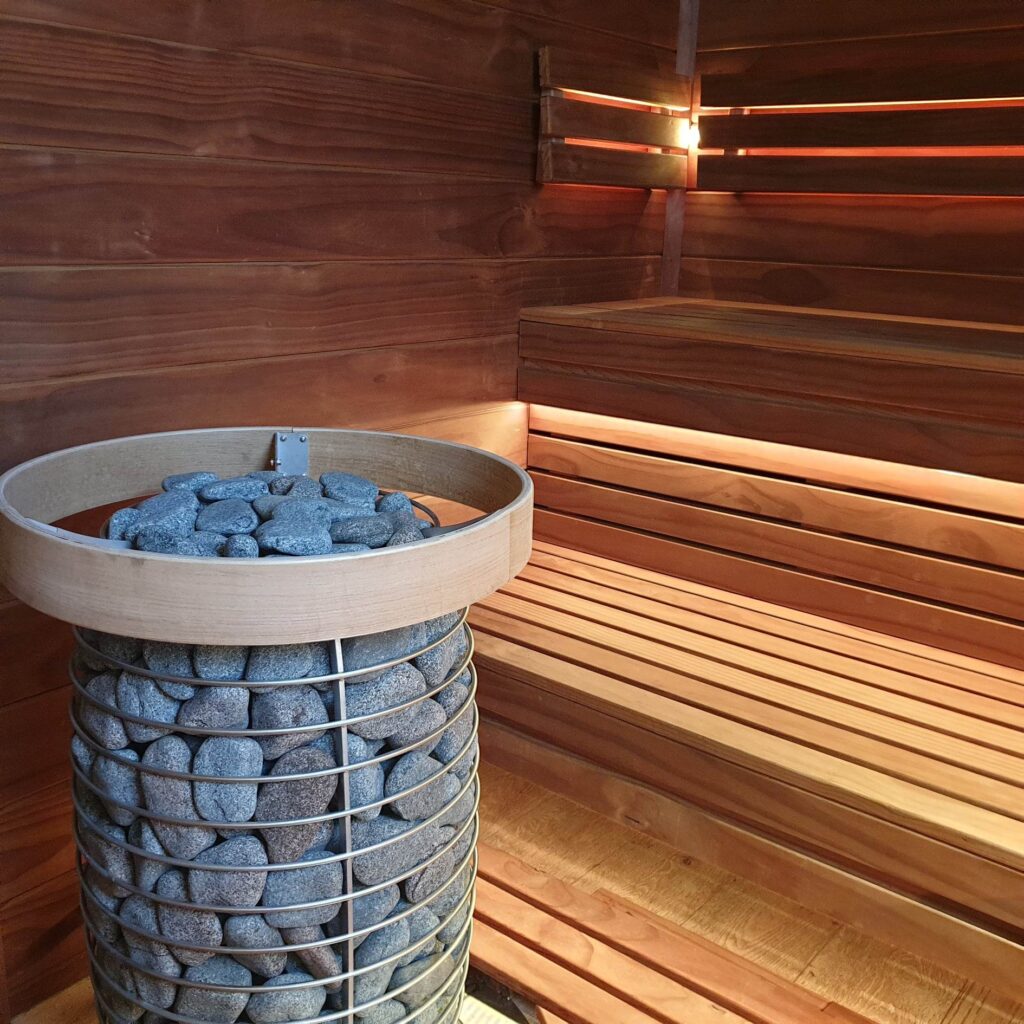 Get The Latest On Sauna
Follow our blog and like us on social media
for all the latest news, stories, deals and more.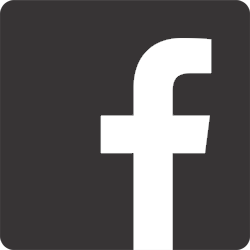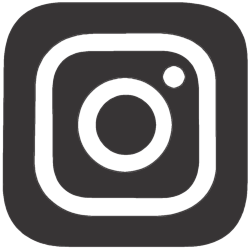 Be confident when you purchase from us with our 30 day money back guarantee across all our product range. If you are truly not happy with your purchase from Canterbury Saunas, send it back to us for a full refund (T&C's apply).